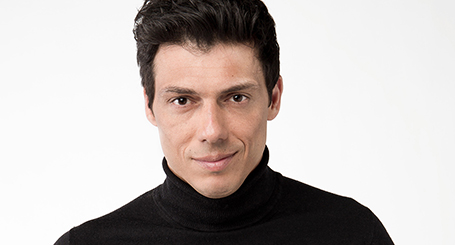 Taïg Khris is an elite sportsman and entrepreneur born in Algiers in 1975. Taïg hails from a family of travellers, with an Algerian father and Greek mother, both of whom pushed him to follow his dreams. When he was very young, Taïg found he had a gift for roller skating. But it was to make it as a professional tennis player that he trained so hard – until, that is, he discovered the adrenaline released by the extreme sport of roller skating.
Taïg took part in 115 professional competitions during his sporting career. His 109 podium finishes (including 75 victories) make him the most successful sportsman in the history of extreme sports. He was also the first person to successfully complete a double backflip in competition, and holds the world record for the highest inline skate jump.
Taïg is a jack of all trades, excelling in everything he undertakes because he gives himself the platform. In 2001, he created Taïg Khris Events, which puts on shows and runs beginners' courses in all things skating. Then, in 2006, he set up a range of stationery for children. He picked up the necessary skills on the job and ended up winning contracts with the large retailers. Taïg is currently working on an innovative telephone project: OnOff Telecom.
Languages spoken by the speaker
Taïg Khris delivers his lectures in French-speaking countries, including French-speaking Switzerland, Geneva, Lausanne, etc. and across the world in English.
Learn from a leader who's always on a roll
It seems as though everything Taïg Khris does invariably ends up working perfectly. But he's aware that satisfactory results can only come after a lot of work, meaning he has put all his heart and energy into the projects he has set up.
Whether training as a sportsman, learning the skills needed to launch his start-ups (such as finance and graphics) or the personal investment required to champion the causes that are so dear to him, Taïg is an example of leadership and motivation for any entrepreneur.
Ses conférences
Management and Leadership
Individual and collective motivation
Well being at work
The future and digital