SPEAKER ABOUT NEUROSCIENCES AND MANAGEMENT IN DUBAI AND ABU DHABI : PHD MARC TURIAUT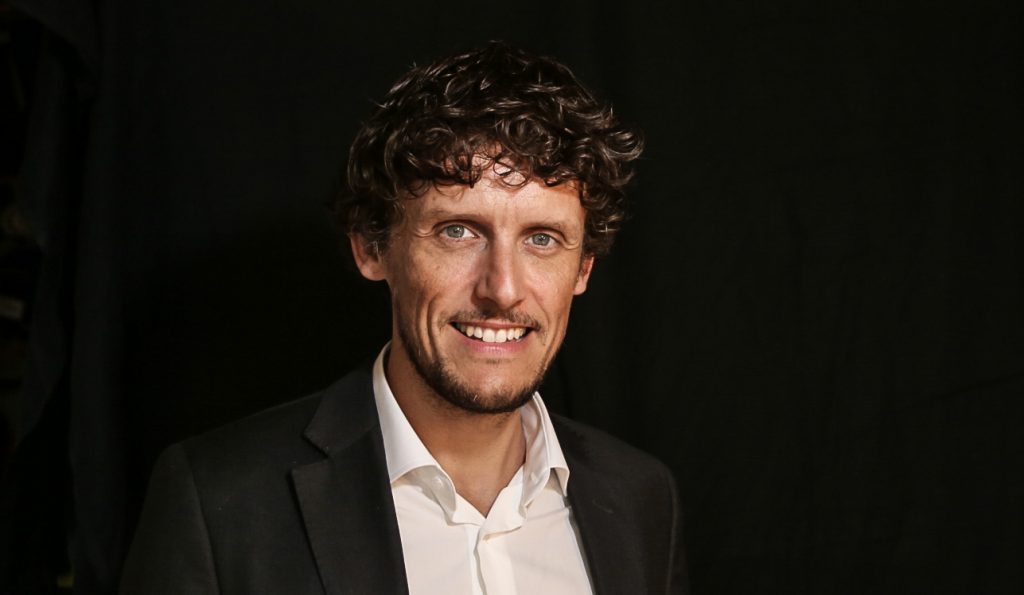 UnoMe allows your employees to benefit from the conference of this doctor in neuroscience who specialises in negotiation and management issues.
Imagine that you have to work with someone who is impulsive, procrastinating, hyper-attentive to shortcomings and resistant to change. Someone who, faced with the stress of delivering an urgent report, refuses to perform any task that is not included in his or her contract and who goes walkabout on social networks. Well, this person is a part – a human part – of all of us, lodged in our limbic brain. If you're wondering how you can to get to know it and pacify it so you can motivate it more effectively, then neuroscience is the answer. For instance, neuroscience can demonstrate that the most efficient team management depends on employee well-being.
With 15 years in research and journalism, neuroscientist Marc Turiault tells us all about the most advanced research on the human brain's daily battle to make humankind « a rational animal » in the words of Aristotle. With a PhD in neuroscience from the Collège de France, Marc spent 13 years in the company of mice in a selection of internationally-renowned laboratories. It was while working on the mechanisms of stress and motivation that he published his research in the most reputable journals in the scientific press (Nature, Nature Neuroscience, Neuron and PNAS).
Marc, has currently developed an innovation programme on leadership techniques, workplace integration and education in Switzerland based on recent contributions from cognitive neuroscience.
Marc uses his 10 years of acting experience on the stages of Geneva, Paris and Dubai to explain the wonders of the brain in humorous fashion. His conferences reveal the latest contributions of neuroscience to employee management methods, which have shown their effectiveness in business.
By helping us understand our brains better, Marc Turiault helps us become better leaders.
Languages spoken
Marc Turiault gives conferences in Dubai, Abu Dhabi, Switzerland (Geneva, Lausanne, Neuchâtel…) and all over the world.
Conferences from a neuroscience phD in Dubai and Abu Dhabi
With UnoMe you can benefit from the expertise of this doctor in neuroscience who specialises in negotiation and management issues. Your employees and clients will discover Marc Turiault's innovative way of looking at the world of business and his great charisma!
Understanding your own behaviour and analysing the behaviour of your employees or negotiating partners will help you unlock the potential of your brain. And you can learn to acquire this expertise at Marc Turiault's UnoMe conferences!
Conferences topics :
Neurosciences and management
How to better use your brain
His conferences
Philisophy and forecasting
Medical and Science
Well being at work
Achievements
Scientific publications:
Pharmacology Biochemistry and Behaviour, 2014
Frontiers in Behavioural Neuroscience, 2014
Neuron, 2012
Nature, 2011
Encyclopaedia of psychopharmacology, 2010
Nature Neuroscience, 2009
Popular articles for newspapers:
Le Temps
Le Régional
Geneva Business News
Recent theatre and cinema performance (actor):
Fifth DAF Festival, « La Boite Noir E », 2017
Avignon Off Festival: « Les beaux parleurs », 2016
Théâtre des Grottes, Geneva: « Les naufragés du temps », 2015
Two short films: « Les autostoppeurs » and « Je suis un autre », 2014