Conferences from speaker Edgar Grospiron (Olympic champion) in Dubai and Abu Dhabi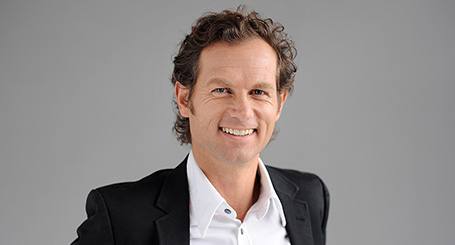 Edgar Grospiron has been speaking at conferences about motivation since 2001.
Edgar is a former high-level athlete and world champion freestyle skier (Gold medal Olympic champion, 3 times world champion)
Edgar is convinced that everyone has the energy to make their dream a reality, and he shares the secrets of a champion with his audience.
By building on his experiences, Edgar explains how motivation was an inexhaustible source of energy for overcoming the many obstacles of everyday life.
Edgar Grospiron : Motivational speaker in Dubai and Abu Dhabi (UAE)
Prepare yourself using the methods of a champion! You can make the most of his experiences in order to improve your motivation at work, increase your attention span during important sessions, adopt a winning attitude…
High-level athletes realized that their physical capacities alone can only randomly guarantee their success. Their coaches, trainers, and managers very quickly understood the importance of having control over the mind.
These are the techniques you can acquire with Unome.
Be prepared, like an athlete!
Conference Themes from Edgar Grospiron, motivational speaker in Dubai and Abu Dhabi
Individual and collective motivation
Leadership and Management
Customer service and the art of selling
The support of Edgar - teaser